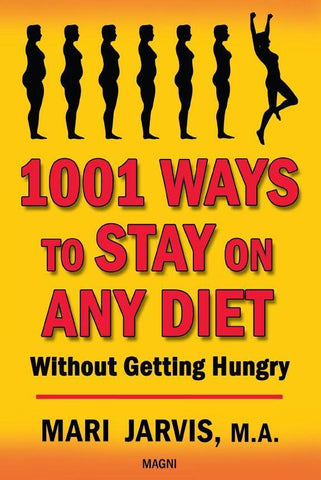 1001 Ways to Stay on Any Diet Without Getting Hungry
Did you know that a high protein breakfast results in eating fewer calories throughout the day? That 25 grams of fiber decreases your appetite? 
Author Mari Jarvis, M.A. offers these and other ways of controlling your hunger - the key to weight loss. Her tips will give you food for thought, and keep your thoughts off food!
"If you're trying to lose weight or even maintain, this is going to be really helpful to you. " - T. Nichols, CA
---
We Also Recommend
---
Liquid error (layout/theme line 352): Could not find asset snippets/spurit_uev-theme-snippet.liquid