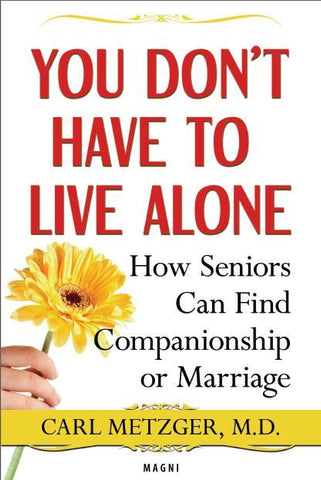 You Don't Have to Live Alone
I know a lot about your present situation. I know how much you want to be cared for, and how much you want to be in a relationship with a very nice person. I know it is always somewhat on your mind. You may think about it a little, or a lot, depending on who you are with, what you are doing and how circumstances are affecting you.
If you were in a good relationship earlier in your life you may feel it can never be duplicated. The relationships that didn't work out seem confusing, and have you asking yourself who was to blame. Asking friends for support has often resulted in advice that you couldn't really use. There was also the fear that those friends were getting a little tired and frustrated with you. There have been times you felt it would be easier to give up the idea of finding someone, but this only caused you to feel sad.
Yes, I know a lot about your situation and I want to maximize your chances of meeting, and keeping, somebody special. And so, I offer you YOU DON'T HAVE TO LIVE ALONE. In this book I will talk to you straight and clear. I will help you make sense of your behavior and feelings. I will support your efforts to find someone and provide understanding and reassurance in the topics presented.



---
We Also Recommend
---
Liquid error (layout/theme line 352): Could not find asset snippets/spurit_uev-theme-snippet.liquid